---
We're Hiring.
We seek applications for three new staff positions and other support roles
---
1: Director of Operations
To help us manage the growing complexity of the of the organisation, its reputation, and relationships
2: Community Builder 
To create a weekly event programme, a podcast series, a book club, and improve our social media profile
3: Research Assistant
To help with the sourcing, organisation and presentation of our research and general administrative support
We also seek help with audio-visual production which is likely to be on a consultancy basis and may not begin immediately, but we are taking this opportunity to invite expressions of interest below.
We are also ready to strengthen our governance, strategic decision making and network reach by expanding our board with at least two new trustees as voluntary positions.
---
We believe good recruitment is more like an art than a science
We have outlined details of each of these roles below and these specifications reflect our judgment of how we should now build our capacity. The organisation is still at a stage of development where the priority is to recruit for the right people rather than just to fill specified positions, which in any case contain some degree of shared responsibility.
The following job descriptions are presented in outline because we want to co-design the job descriptions with the successful applicants. The aim is to ensure the team has the complimentary capacities, dispositions and networks to achieve our aims, with people able to focus on what they are best at as far as possible. This means the outcome of the search, application, and recruitment process might lead to some tweaking of the job titles or role specifications. Which is another way of saying: if in doubt, apply!
Perspectiva encourages and expects flexible working. We are technically based in London, but we are a work-from-anywhere-organisation. Our employees are typically UK-based with an expectation to meet in London once a month for a full day. We are also considering developing more organisational activity in Glasgow and/or Edinburgh, in due course. We recognise that the cost of working from home, travelling to work events, and research expenses adds up, especially in the context of inflation and rising energy costs. The HMRC places limits on how much we can defray these costs, but in principle salary should be for personal living expenses rather than costs incurred directly to do your job, so all reasonable working costs are covered by the organisation.
In all cases below we anticipate the roles will be full-time, but we are very open to consider part-time and/or job share possibilities. We are quite keen however to build capacity quickly, and being able to start relatively soon will be an advantage.
In all cases, please apply by sending your CV and a short but meaningful cover letter outlining your suitability for the role and the organisation at this stage of your career before 11.59 PM on October 3rd 2022.  (The October 3rd deadline does not apply to the consultancy and trustee positions. The application period for these positions will remain open until suitable candidates are found.) See more details below.
---
Director of Operations
£40,000-50,000 depending on experience
(A higher salary can be negotiated for exceptional candidates)
We are looking for an energetic and experienced generalist with a proven capacity for strategic and operational leadership, experience of working in non-profit ecosystems, the capacity to help a small organisation optimise its influence and impact within a large but poorly defined network, and a strong affinity for and understanding of Perspectiva's work. While we seek to consolidate the formal basis of our activity to meet our obligations as a charity we are also interested in organisational innovation and finding optimal ways of working that might be unique to Perspectiva, and pre-figurative of the broader mission for the networks we are part of. We are therefore seeking someone with a keen sense of responsibility but also significant creative flair.
 Main responsibilities will include: 
Leading role in our team effort to clarify Perspectiva's 'brand' and what follows for strategic priorities, ways of working, and communication; and supporting continued efforts to improve consistency of messaging on that matter.
Formalising contractual arrangements with staff, consultants and authors.
Creating organisational policies to ensure clarity on personnel matters and being the responsible person for those issues when they arise.
Keeping Track of new Funding opportunities and their time sensitivity, and where suitable helping the Executive Director to build new funding relationships.
Working with The Executive Director to report to the Charity Commission annually.
Continuing to Clarify the legal, financial and operational architecture of Perspectiva Press including matters relating to intellectual property.
Continuing to Clarify the legal, financial and operational architecture of Perspectiva courses including matters relating to intellectual property.
Continuing to Clarify the legal, financial and operational architecture of other major Perspectiva Projects.
Working with our Community Builder to develop a Perspectiva partnership programme and find ways to enable direct giving.
Establishing the legal and operational basis for Perspectiva to share the Emerge project with suitable partners in other countries.
Working with St Giles House to clarify the legal basis of the partnership behind The Realisation Festival.
Taking initiative to develop a fundable personal project aligned with organisational aims.
Essential (E) and Desirable (D) Criteria:
Strong Academic Record reflected in a good first degree or its equivalent (E)
At least a decade of experience in a significant variety of professional contexts (E)
Demonstrated capacity to discern and communicate organisational purposes (E)
Capacity to work for influence and impact in contexts where they are hard to measure (E)
Proven ability to lead, and to help an organisation grow (E)
Proven ability to work well with junior and senior colleagues (E)
Outstanding written and spoken communication skills (E)
Capacity to work alone and with others (E)
Proven ability to initiate and manage projects(E)
Comfort with ambiguity (D)
Capacity to support ideational development (D)
Capacity to lead projects independently (D)
We ask all applicants to send CV and a cover letter to:greetings@perspectiva.co.uk by 11.59 PM on October 3rd 2022 with 'Director of Operations' in the email header.
---
Community Builder
c£30,000-40,000 depending on experience
We are looking for a socially intelligent, culturally aware, digitally literate, audio-visually competent network convener with a strong affinity for Perspectiva's work. The selected candidate will initiate, manage and co-lead several projects designed to build the Perspectiva community. This role includes social media communication of various kinds which needs to be grounded in a sound intellectual grasp of Perspectiva's written material. There may also be a significantly offline meeting element which could include a range or partnerships.
Main responsibilities will include: 
Support the creation, organisation and marketing of an open podcast series dedicated to Iain McGilchrist's epic work published by Perspectiva Press, The Matter with Things.
Working with colleagues to secure speakers and build an audience for a weekly online event focussing on recent book releases but also voluntary 'brown bag' presentations.
Securing participants and venues for a bi-monthly antidebate.
Working with colleagues to create, lead and manage our social media strategy.
Helping to launch, organise and sometimes facilitate a Perspectiva book club.
Working with colleagues on Perspectiva's audio-visual output strategy.
Other initiatives conceived of by the applicant will be carefully considered.
Essential(E) and Desirable(D) Criteria:
Convivial Personality with developed Social and Emotional intelligence (E)
Strong Academic Record reflected in a good first degree or its equivalent (E)
At least five years of work experience in a variety of professional contexts (E)
Demonstrated capacity to discern and communicate organisational purposes (E)
Outstanding written and spoken communication skills (E)
Proven ability to initiate and manage projects(E)
Creative capacity to work with images and symbols and memes in a way that helps fulfil Perspectiva's aims (E)
Proven ability to work well with junior and senior colleagues (E)
Technological acumen with the disposition to learn quickly (E)
Skill with presentational software to help create powerful speeches (D)
Comfort with ambiguity (D)
A Post-graduate qualification that indicates inter-disciplinary understanding (D)
Background in the cultural sector, for instance Journalism, Academic outreach, Publishing, Event management or Journalism (D)
Capacity to support ideational development (D)
We ask all applicants to send CV and a cover letter to:greetings@perspectiva.co.uk by 11.59 PM on October 3rd 2022 with 'Community Builder' in the email header.
---
Research Assistant 
£20,000-30,000 depending on experience
While research, and research support are a critical part of this job, it is also a general administrative role. In principle we support our staff to focus on working on what they are best at for as large a proportion of their time as possible, but we need the person undertaking this role to be willing, flexible, patient and multi-talented enough to help us contend with whatever arises. This is an entry level position for somebody keen to help the organisation develop, but if they succeed in doing that, there is scope to move to the next level swiftly and develop a greater level of autonomy.
We are looking for a candidate with a good academic record and a palpable affinity for Perspectiva's work with ideas of their own, but also the commitment to critique, develop and help refine the ideas of others. Ideally, you will already have a portfolio indicating a wide range of interests and capacities. We have not specified essential and desirable criteria for this role but plan to interview candidates who have taken time to understand Perspectiva's work and locate themselves in relation to it. The successful applicant is likely to already have had some general work experience and/or a track record of similar kinds of work which includes:
Sourcing, organisation and presentation of research materials.
Ad hoc research and admin support for book and essay authors and faculty members.
Website management, including regular updates.
Proofreading, referencing, timestamping, editing transcriptions.
More general administrative support including scheduling and venue booking.
The job will also entail critical background research for an as-yet-secret but large project that Perspectiva plans to launch in 2023
Since the research assistant role is entry level and generalist in nature, we expect a large volume of talented applicants. Applicants hoping to reach the shortlist are strongly encouraged to read at least some of the seven-part essay series Now that You've Found the Others What are you Going to Do? which is about the nature of the broader field Perspectiva is part of, and to some extent leading. In your application letter, please use two additional paragraphs to comment on the strengths and weaknesses of the argument presented there, and indicate what you feel might follow for what Perspectiva should be working on.
We ask all applicants to send CV and a cover letter to:greetings@perspectiva.co.uk by 11.59 PM on October 3rd 2022 with 'Research Assistant' in the email header.
---
Audio-Visual and Artistic Experience
(Consultancy)
We plan to make a short documentary to better communicate Perspectiva's analysis and mission, which might take the form of animated video, but might be something simpler. We are keen to hear from people with artistic expertise in presenting complex ideas in visual form both as graphics and as animations. Perspectiva needs to improve its audio and visual communication more generally. Our new recruits, particularly our community builder, will help with that. Regardless of who joins us, we are keen to build relationships with people who have expertise in some of the following: Filming and editing public events featuring significant movements on people, ideally on a tight budget – this is important for the antidebate. We are also keen to hear from people with experience of podcast and radio production and sound engineers who might like to help us create an audio offering of our own.
---
Two Trustees
(Voluntary positions)
Perspectiva currently has three trustees including its Executive Director, and we're looking to refresh, expand and diversify our board, initially to five or six people. We are already seeking out people in our own networks, but we also seek applications from others we would not otherwise encounter who think they can positively contribute to Perspectiva's work. We are particularly hoping to attract people with a similar philosophical outlook with experience relating to publishing books, open access education, and research and/or media experience of all kinds. We anticipate 4 trustee meetings a year, which will be online by default, but with scope for the board to meet in person at least once. There will also be a role in supporting the Executive Director and Incoming Director of Operations with projects relating to organisational positioning and strategy. It is difficult to assess the time commitment, but including reading, meetings and ad hoc advice, we estimate 4-6 days a year in aggregate.
---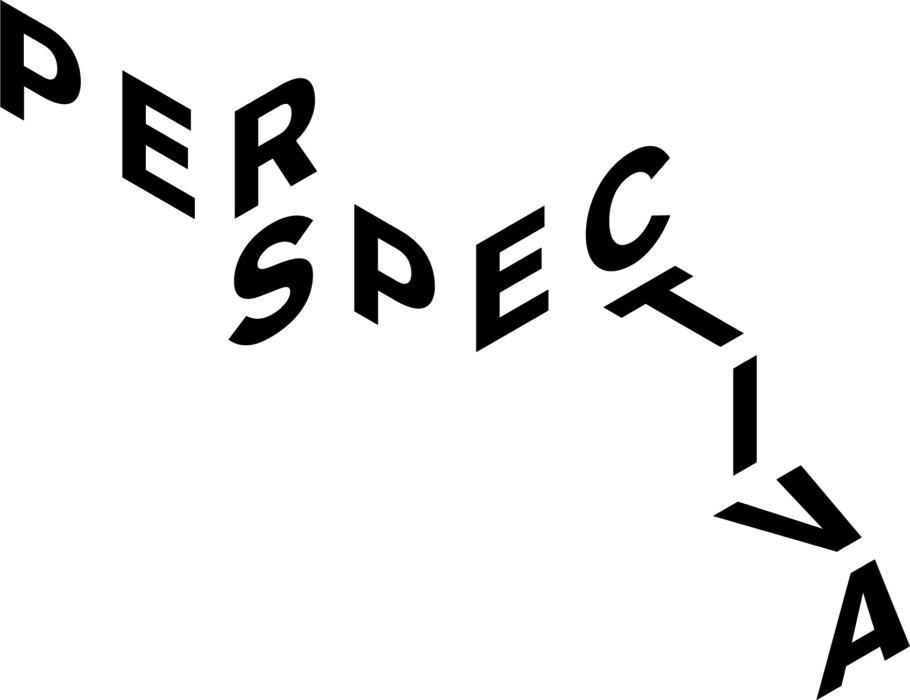 ---
Appendices
1. Perspectiva Overview: 
'Perspectives on Systems, Souls and Societies' (known as Perspectiva) officially came into being at the end of 2016, co-founded by Scottish Philosopher and Chess Grandmaster Jonathan Rowson, and Swedish Entrepreneur and Social Theorist Tomas Bjorkman. Based on their own professional experiences at the Royal Society of Arts in London and The Club of Rome respectively (See Spiritualise and The World we Create) the co-founders saw an opportunity to offer intellectual insight and network initiative to better connect collective action challenges to the nature, meaning and purpose of life as a whole.
Perspectiva's purpose is to inspire and inform cultural, intellectual and civil society leaders to develop a fuller appreciation of reality than we find in most legacy institutions; more precisely an appreciation that our world contains three different kinds of world – broadly the objective external world (systems) the inner subjective world (souls) and the shared inter-subjective and inter-objective world (society). Moreover, our historical judgment is that this is 'a time between worlds' when we are living in the protracted and dangerous process of modernity coming to end. Theoretically, that means we need to conceive of a viable future that is not just one new world but three in relationship, operating as one. In practice it means humanity-writ-large faces the task of navigating catastrophic ecological risks, chronic economic instability and potential political dystopia while at the same time, attempting to imagine, fight for, and create a new kind of world based on different philosophical premises, sensibilities and institutions.
Perspectiva is based in London but operates mostly online and some of our activity is international. Our main activities include essay and book publishing (Perspectiva Press) an annual festival (The Realisation Festival) social and spiritual innovation (eg The Antidebate) and convening a metamodern field of praxis (Emerge). We are about to produce a range of courses and an event series and other even more ambitious fans are afoot.
Our work begins from the conviction that the sense of incipient ecological and political collapse that many are now experiencing cannot be 'solved' with politics or the media as we know it, nor even with new policy. Our problems are seismic (beyond borders and individual actors) axial (a turning point in history) and kairotic (awash with meaning and time-sensitivity). The processes we are contending with now arise from a shift in geological time, technology often serving private rather than public interest, capitalism running out of frontiers, multiple forms of democratic jeopardy and, above all, a kind of spiritual delusion and amnesia. The human species is not acting as it knows who it is, or what it is living for.
We are in the business of pragmatic intellectual leadership that is worthy of the challenges of our times. And yet this is a paradoxical challenge, because the intellectual function of making sense is regularly defeated by the news cycle and by the inability of truth to influence power. We therefore see ourselves as aspiring expert generalists who are wholeheartedly out of our depth. Our staff, associates, supporters and networks are some combination of scholars, artists, activists and spiritual seekers who are concerned by the state and direction of the world and interested in how different kinds of reality (complex systems, inner life, social discourse) might inform each other better, in a way that helps us overcome our immunity to change, and begin to imagine and create different kinds of world within the one we are already part of. The short way of putting this is that we are working on an urgent one hundred project to improve the relationship between systems, souls and societies in theory and practice.
Perspectiva has evolved into a collective of applied philosophers and expert generalists. We are not a think-tank because we aim to influence culture change at scale rather than government policy, and we value the intellect, we recognise that mere thinking has limitations. We seek to become a new organisational form combining some of the best work of a great university (e.g. Harvard) an effective campaigning organisation (e.g. Friends of the Earth) and a respected spiritual retreat centre (e.g. Findhorn). Some say we are a 'a soul tank', while others hate that expression! We are also climate activists in disguise, in the sense that we are working on the spiritual roots of the political basis of the ecological crisis.
---
 2. Job security and progression in the context of our financial strategy
Perspectiva is a registered charity (CIO) in England and Wales, which means we are run for the public benefit on a non-profit basis with all revenue earned being invested back into the charity. To fulfil our charitable purposes, continue operating well, and to attract and retain excellent people to work with and for us, we need to continually seek out and generate revenue to pay for our running costs and project costs. Over the last five years we have successfully raised funds from ten philanthropic organisations and our main supporters are The Fetzer Institute and The JJ Trust. We also have a modest but growing income stream from direct donations, our book sales, public events, and we will soon be offering online courses, and potentially some consultancy. Around 95% of our funding currently comes from philanthropy, but to improve resilience and independence, over the next 3-5 years we aim to move towards a hybrid funding model where this figure is closer to 50%. We need everyone applying to join us in 2022 to know that the organisation is about to become more entrepreneurial, and to want to be part of this transition.
The financial viability of Perspectiva is ultimately the responsibility the Executive Director and we are recruiting because the organisation is currently in good financial health. However, all applicants are expected to be fully aware of the financial context they would be joining, because as members of staff they would be expected to contribute to raising funds directly or indirectly depending on their job description. The point worth sharing now is that even if fundraising as such may not be the plot of your job, it is a critical part of the setting of the organisation, and you will be an important character on that stage. The context does not mean "you have to earn your own salary" as such, but you should not apply to join Perspectiva without a keen awareness that your job security and progression is directly related to the organisation's business model, and you will have some shared responsibility for making it work. 
Depending on your skills and interests, your responsibility might entail writing funding applications, but it is more likely to mean some combination of course and community development, enabling direct funding online, administrative support for courses or applications, improving the organisation's profile and impact through social media, reputation development and partnership building, creating or curating revenue-generating or fundable project ideas, etc.
Please email any inquiries to greetings@perspectiva.co.uk in the first instance.
And please forward all applications by email to greetings@perspectiva.co.uk by 11.59PM on October 3rd 2022.